Del Tin Armi Antiche /spada da una mano e mezza secoloXV / 15th century hand and a half sword
5155

SPADA DA UNA MANO E MEZZA secolo XV° Lama a sezione romboidale, elso in acciaio
con bracci messi a giorno, leggermente ricurvi in senso opposto al piano della lama. Pomolo in ferro.
Impugnatura in legno ricoperto in pelle nella parte inferiore e fasciato in filo di ferro intrecciato
nella parte superiore. Lunghezza totale 118.5 cm, Peso gr. 1300

GOTHIC HAND AND A HALF SWORD. 15th Century. Interpretation of a sword held in
the Royal Armouries Museum in Leeds, with shortened diamond section steel blade.
Slightly "S" shaped cross guard in steel with open-works motifs. Steel wheel pommel.
Wooden grip bound in part with leather, the remaining upper portion covered with twisted steel wire.
Overall lenght 118,5 cm Wheight 1300 gr.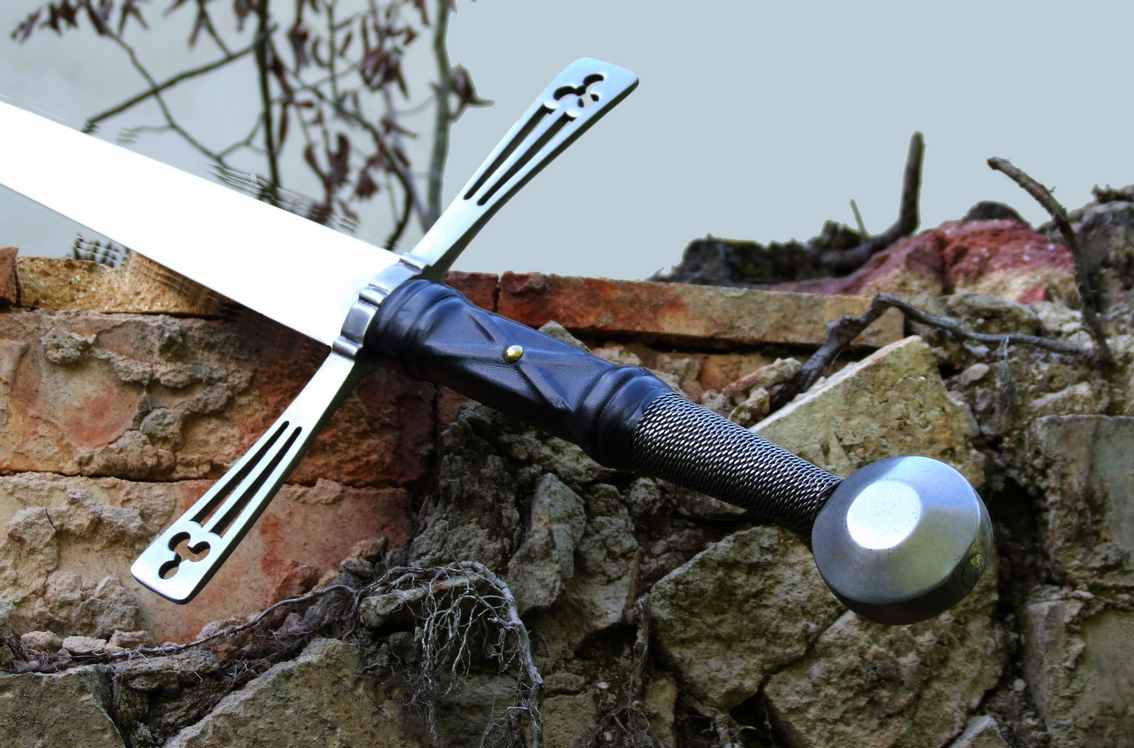 DEL TIN ARMI ANTICHE SNC
© Copyright